2013 Hurricane Season Predictions
2013 Hurricane Season Predictions
---
Published: January 1st, 2013
---
2013 Hurricane Season Predictions, What to Expect....How to Prepare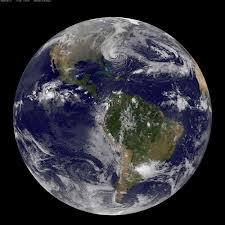 The National Oceanic and Atmospheric Administration's Climate Prediction Center has issued its 2013 Atlantic Hurricane Season Outlook (East and Gulf Coasts) and is forecasting an active or extremely active season. The Atlantic Hurricane Season, which runs for about six months, begins on June 1, 2013. The Outlook is reporting that there is a 70% likelihood of 13-20 named storms this season of which 7-11 could become hurricanes. Hurricanes are storms with winds of 74 MPH or higher. They are predicting that 3-6 could be major hurricanes (category 3,4,or 5) with winds of 111MPH or higher.

The question, as always, is how many of these will make landfall…and where. Coming on the heels of successive season where the Eastern United States had to deal with the likes of hurricanes Irene and Sandy, the impact that these super storms can have is all too fresh in our memories. Even now, recovery is still underway throughout New Jersey and New York. So while we may be spared, the likelihood is that we will not. I urge you to make plans for the worst, then hope for the best. The Following is an excerpt from FEMA's site concerning these dangerous storms.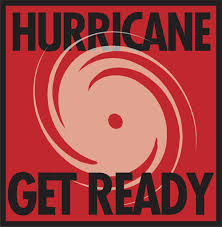 To begin preparing you should build an emergency kit, and make a family communications plan.
Know your surroundings
Learn the elevation of your property and whether the land is flood-prone.
Identify levies, dams, local rivers and streams that may be breached and determine if they pose a danger.
Learn any community evacuation routes.
Make plans to secure your property.
Cover your homes windows. Storm shutters or 5/8" marine plywood cut to fit are the best protection. Tape over glass does not prevent it from breaking.
Make sure your shrubs and trees are trimmed.
Clean your rain gutters and downspouts
Bring in or tie down trash cans, lawn furniture or other objects that may become air-born.
Install an emergency generator.
Consider building a safe room.
Remember, even a tropical storm or a category 1 hurricane will cause major damage to power lines and create significant power outages. Having electricity is probably second on the survival list after shelter and food as we are dependent so heavily on it in our normal lives. Without power we lose refrigeration, communications, security systems, the ability to pump water, heat, the functionality of life sustaining equipment and more. Please don't wait until the last moment. I had 200-300 calls from families that it was too late to help the day that hurricane Sandy hit our area. Invest in a top quality standby (permanently installed) generator and have it installed by a certified installation company now. Your security, property and possibly the well-being of your loved ones could depend on it.

---